Welcome to our Online Open Day!
that law studies can open international career prospects to you?
how the EU is related to the African economy and why we shall care if we live and work in the middle of Europe?
a world has collapsed when Game of Thrones ended - mostly for the creators.
But have you ever thought about what else might be the consequences of downloading your favourite TV-shows from torrent sites?
The Faculty of Law and Political Sciences and its international programmes have the answers

Click on the photo for more pictures about the Faculty.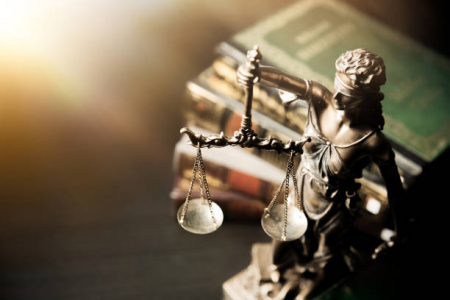 Programmes Available for International Students
Master in International Relations MA EN
Master en Études internationales MA FR
International and European Trade and Investment Law LL.M / Certificate EN
Comparative Intellectual Property Law LL.M / Certificate EN
Doctoral School of Law and Political Sciences PhD EN
Comparative Law Programme (for incoming Erasmus students) Certificate EN, GER, FR


Career opportunities
Graduates of the Faculty have many opportunities on the job market: from the Ministries to Non-Governmental Organizations, International Organizations, embassies, private companies, and academia.
International Relations
Erasmus+
The number of our Erasmus-partners is above 110. We offer the Comparative Law Programme for incoming Erasmus students. The Programme aims to facilitate a fruitful academic experience in Szeged for visiting students from abroad by offering them the opportunity of obtaining a certificate after completing courses selected from a wide range of options. Courses offered are taught in English, French or German by our University staff as well as French, German, British and American visiting professors. The Programme consists of compulsory and optional courses. A certificate will be awarded to those who obtain the required 30 credit points by completing at least two compulsory and three optional courses. See the available courses here.

Erasmus Mundus Joint Master Degree programme
Being awarded a European grant, the Faculty offers the possibility for students to spend the third semester of their study programme on transnational migration (MITRA) in Szeged. MITRA (EMJMD) is an Erasmus Mundus Joint Master Degree programme implemented by ten universities worldwide (Aegean Sea, Brussels, Cluj-Napoca, Cork, Dakar, Granada, Lille, Rio, Wroclaw and Szeged). The interdisciplinary MITRA courses in Szeged are offered in two languages (French and English) within the framework of Master in International Relations programs.
The Faculty has also agreed with other universities in Austria, Belgium, Egypt, France, Germany, Italy, Kosovo, Kurdistan Region of Iraq, Macedonia, Portugal, Romania, Serbia, Spain, Ukraine and Vietnam on students' and academic exchange and we are also members of the EUGLOH partnership!
Student Services
See the Student Services of the University of Szeged here.
Faculty of Law & Political Sciences UNIVERSITY OF SZEGED 2022-2023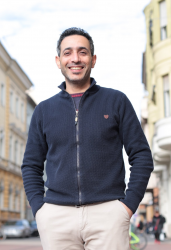 Meet Abdelhafez from the Faculty of Law and Political Sciences
"My name is Abdelhafez Abdelhafez and I'm from Palestine- Qalqilia City in northern part of Palestine. Currently I am pursuing my Doctoral studies at the Faculty of Law and Political Sciences. While searching for a study destination for my PhD, I found the University of Szeged, one of the most famous high ranked universities in Hungary especially in the field of law. I have to admit that I have found exactly what I expected, at the Faculty all the academic staff deal with us as colleagues, they put us on the right track and they are very professional. I Highly recommend students to apply for the SZTE and I would like to tell them that they will not only find a study environment but also they will live in a family-like atmosphere surrounded by kind helpful people, calm and beautiful city and the most important thing the high quality of education. After obtaining my degree, I plan to go back to my country with my experiences in my field of study and with the life quality that I am living here in Hungary."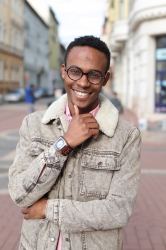 Meet Litha from the Faculty of Law and Political Sciences

"My name is Litha Xabanisa and I am from South Africa, in a city called Johannesburg. I am currently doing my second year in the MA International Relations program, with the Faculty of Law. I chose the University of Szeged because of its international ranking and the University is one of the best in the country. It also gives me an opportunity to study and work on projects with other international students and this is important for my program. I would advise other prospective students of SZTE to make the best of their time here, attend social events, learn a new language and open their minds to global matters and affairs since SZTE has people who come from all walks of life. Upon completion of my studies I intend on going back to my home country, I believe the skills and knowledge I have learned will be useful in South Africa. My experience in SZTE has really enhanced my knowledge and it has also widened my network."