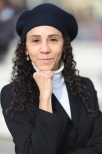 Olney Rodrigues - Faculty of Humanities and Social Sciences
My name is Olney Rodrigues de Oliveira and I am from Brazil. I am currently pursuing my PhD studies in the Doctoral School of Education at SZTE. I chose the University of Szeged because it's one of the best universities in Europe, especially in the field of education. I personally love Szeged because it is safe and I love the architecture, the cultural events, the local Market Mars Tér and so many other beautiful destinations. For my studies I wanted to have an excellent university in a good quality life city and Szeged offers me that. It's neither too big nor too small, I can ride my bike to go to my classes and practically everything is within a walking distance. I would advise the prospective students to enjoy the city during their stay, the cultural and historical events, know other international students and make a lot of friends, visit other cities in Hungary and make good memories. I am pretty sure that you will be proud of this priceless experience. Before coming to Hungary I worked several years as a teacher. I love the academic environment, the libraries, relationship with students and the feeling to be involved in the acquisition of new knowledge. That is why I plan to be part of a University as a professor as well as to keep researching in different aspects of the process of education. I am so thankful to be here and I believe that the Universe brought me to Szeged because the city and the University are the experience that I need in my life now.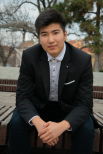 Tamerlan Mendybayev – Faculty of Agriculture
My name is Tamerlan Mendybayev. I am from capital of Kazakhstan, Nur-Sultan. Currently I am first year student at the Faculty of Agriculture. I chose the University of Szeged as my study destination for several reasons: firstly, it is a well-known applied science institution in Europe and the best in Hungary. Secondly, the program is designed with a significant focus on the developing practical skills of the students and there is a University pilot farm where students keen their skills and implement their knowledge in practice. Undoubtedly, University of Szeged is a place where students become professionals in their academic field.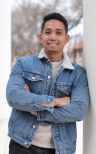 Ahmad Adha - Faculty of Humanities and Social Sciences
I am Ahmad Adha from Indonesia and currently a 3rd year student in Theoretical Linguistics PhD program. I chose the University of Szeged (SZTE) as my study destination because it is located in the center of the town and it is also the highest ranked university in Hungary. The university staff and the professors were very accommodating and understanding when I decided to change the program that suits my research topic. I am so glad that I can be a part of my current department, and of course SZTE, since it is also the Center of Pragmatic Research which aims to promote advanced linguistic pragmatic research with international collaborations. After graduating, I wish to continue to work in my academic field as a professor and a researcher. My advice for prospective SZTE students is to choose a university with a good academic reputation that fits their passion.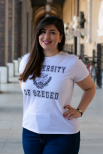 Nikki - Faculty of Health Sciences and Social Studies

My name is Nikki and I am from Iran. Currently I am a second year student studying Physiotherapy at the University of Szeged. I really like the Environment of Szeged as it is a true University City where you can meet people from around the world. I consider Szeged as my second home since I have established my own path here and I have a lot of friends who make me feel home. The reason why I came to Szeged is because I was informed by one of my friends about the fact that the University degrees are EU accredited and will help me to reach my goals and open doors for future job opportunities. Once I have obtained my degree, I would like to stay in Hungary and pursue a post graduate program. Later on I will seize the opportunity to gain some job experience in my field here in Hungary before I hold my ground in Europe.

Ferdous Rahman – Faculty of Law and Political Sciences
My name is Ferdous Rahman and I am from Bangladesh. I am pursuing doctoral studies at the Department of Private International Law at the Faculty of Law and Political Science under the Stipendium Hungaricum Programme. Currently I am in the first year of my four-year PhD programme. I came to know about SZTE while exploring for the Stipendium Hungaricum programme. Among the other available options, this was my first choice. Apart from its excellent ranking, I got my supervisor with similar research interest. The increasing number of international students gave me a comfort of having a cosmopolitan environment. After starting my studies here in September 2019, I am convinced that I could not expect more. For prospective students, I would advise that SZTE can be their next home as I got mine. Everyone here including the professors, the administrators, and the students are very friendly and helpful. They make studies a joyous journey instead of pile of classes and books. After my graduation, I will return to my home country. The knowledge and the experience that I have been receiving here will be a great resource for my academic career. I intend to continue my research further and expect to contribute to policy formulation at national and international level."