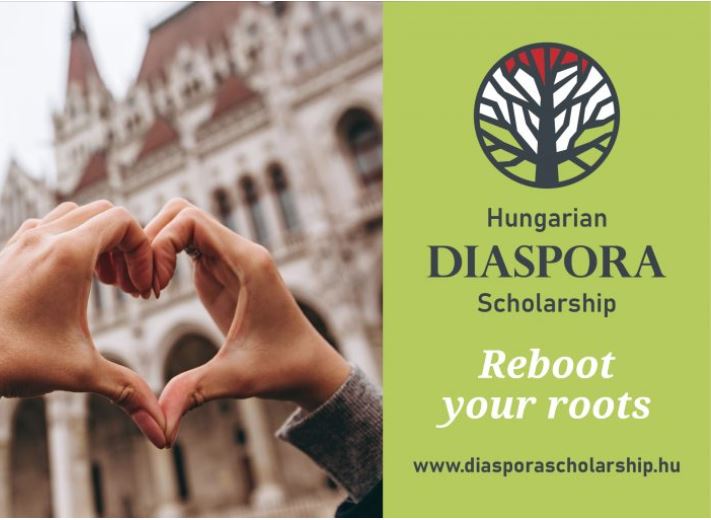 Hungarian DIASPORA
The Hungarian Diaspora Scholarship is available for bachelor's, master's, one-tier master's, doctoral, non-degree programmes (preparatory and specialisation courses) and postgraduate specialist training courses.
The core mission of the Hungarian Diaspora Scholarship is to strengthen the ties between Hungarian diaspora communities and Hungary by giving access for young people living in Hungarian diasporas to study programmes in Hungary. Its main goal is to support those who wish to rediscover and reconnect to their Hungarian heritage and want to become professionals on a field that can contribute to the prosperity of their diaspora community as well.

The geographical scope of the programme is: every country in the world, except of the countries of the European Union, the Republic of Serbia and the Zakarpatska Oblast part of Ukraine. The operation of the Scholarship Programme is controlled by the Minister of Foreign Affairs and Trade and is managed by Tempus Public Foundation.

See the list of available programmes at the University of Szeged click here. For the details please read the Call for Application for bachelor's, master's, one-tier master's, doctoral, postgraduate specialist training courses and non-degree programmes here or visit the Hungarian Diaspora Scholarship website here.

For further inquiries contact our colleagues via e-mail: jerney.leona@szte.hu, katsidis.diana@szte.hu, makhajda.laura@szte.hu, szecsi.annamaria@szte.hu.