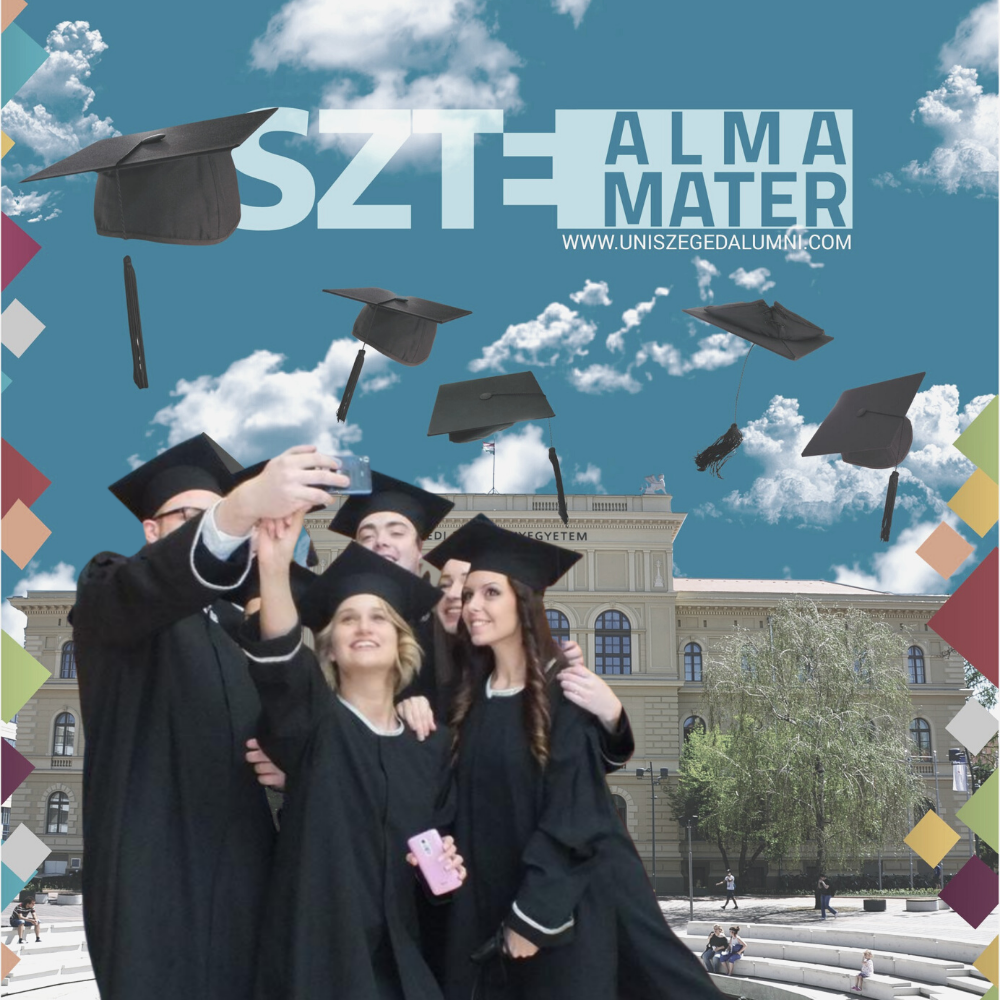 SZTE Alma Mater
The University's alumni organization

The Alumni Organization of the University of Szeged, the SZTE Alma Mater was established with the aim of creating a unique community for former students. 'Lifetime membership in our alumni community: Be a student of Szeged - forever.'
Joining our Alumni Mentoring Program helps SZTE students to gain valuable experience in the labour market in addition to their internship, to build their network of contacts, and to expand the knowledge they have acquired at university. You can also find professional support from former SZTE students by flashmentoring.
Students and alumni can join us as a community builder volunteer and be part of a colorful community and exciting programmes.
Join our community via our website or or contact us at almamater@szte.hu.