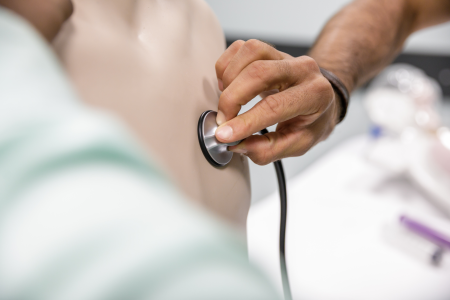 Health Issues
Crucial information regarding medical issues and health insurance

Accidents, illnesses happen, and in certain cases it might become inevitable to get medical assistance during your stay in Hungary. A health insurance sees to that the whole or a part of your medical expenses are paid by the insurance company whenever you get sick or injured. It is also mandatory to have a general health insurance in order to receive your residence permit. The insurance needs to provide full coverage for all eventualities, therefore life- or accident insurances are not suitable, you specifically need to have a health insurance that covers the treatment for first aid and emergencies, as well as other non-life-threating medical issues.
Our students have the opportunity to purchase the Generali Studium Health Insurance through the University. In case of certain programmes, the tuition fee includes the fee of the health insurance (for more information please contact your Faculty). The Studium Health Insurance – valid in Hungary - provides full coverage for the costs of medical treatment falling into the scope of the insurance and 50% of coverage of the costs of medicine and therapeutic aids.
Citizens of the EU-member countries are subjects to free medical care in emergency cases or if treatment becomes necessary during their visit abroad - provided they have a valid European Health Insurance Card (EHIC). Given however the restricted nature of this service, we recommend students from EU-member countries to add the Generali Studium Health Insurance to their portfolio.
Govermental scholarship holders have access to the Hungarian Health Insurance Fund, and have full access to the country's public healthcare system. These students receive a Hungarian social security number (TAJ) along with a card, called TAJ-card.

Another (or an additional) option is to have an international health insurance, provided by any company of your liking.
In case you need to see a doctor or go to a pharmacy, you have several options. If you have an emergency always call the ambulance (104) or go to the ER right away (called SBO, 6725 Szeged, Semmelweis utca 6.). Otherwise we strongly recommend to pick a General Practitioner (GP) soon after your arrival. This will save you a lot of trouble in case you have health issues, since the GP will be your gateway to any kind of healthcare services.

For further details on the above subjects please consult the respective topics as listed below.