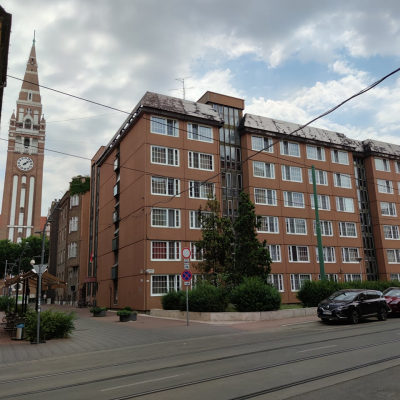 Accommodation
Have a glimpse into what housing and accomodation opportunities do our international students have.
Finding your home, the suitable place for you to live in Szeged where you will be staying during your study period is very important. We have prepared a guide for our students with many useful information on how to proceed with finding their home in Szeged.
Kindly keep in mind that Scholarship holders are guaranteed a place in dormitory accommodations while self-financed students are assisted by their Faculty in finding a flat or a room to rent in Szeged.
If you are looking for a temporary accommodation, you can have a look at this page.
We can provide quarantine accomodiation in one of our dormitories on a first come first serve basis for a 2100,-HUF (approx. 6 EUR) daily fee if you will be able to travel into Hungary in mid-August. For those students who are staying in private accommodation, we can assist them in finding an accommodation where they will spend their quarantine period if necessary.
Please be advised that you have to arrive in the dormitory between the 15th of August and the 25th of August if you would like to have self-financed quarantine accomodiation in one of our dormitories. If you would like to apply and for more information, please write an e-mail to: arrival@szte.hu



Choose the relevant category for you and read through the provided information to learn about accommodation possibilities in Szeged.