2020. April 30.
Within the pandemic schedule of the University of Szeged, as a next phase of the establishment of 1,100 hospital beds, 118 hospital beds have been installed at ELI-ALPS laser center. The halls of the center building in which patients in critical condition would be treated are equipped with special filtering apparatus. Preparatory steps has also been taken to build a container basis to operate the allocated pandemic treatment center.
According to the pandemic schedule of the University of Szeged, Albert Szent-Györgyi Health Centre was addressed to establish 1,093 hospital beds with 364 respiratory equipment to treat patients infected with coronavirus. In order to implement the plan, the SZTE and the ELI laser center collaborates. Prof. Dr. Gábor Szabó, head of the laser center offered the two halls of the institution in case the pandemic situation would necessitate the treatment of infected patients.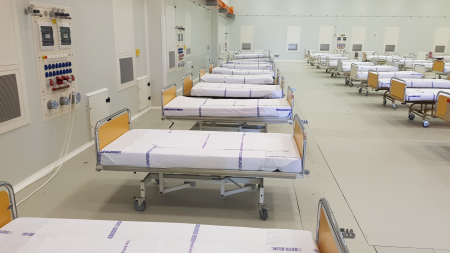 Owing to the original purpose of the laser center and its strict safety requirements, the establishment of 1,400 square meters is particularly suitable for the treatment of patients contracted with the virus since negative room pressure can be created, thus forcing internal air to stay inlets. 118 beds has been established with oxygen access. Only patients in critical condition would be treated here as long as their need for intensive care is justified. Prior to this, patients would be treated in Hospital No. II. ("II-es kórház) in Kálvária sgt.
A supplementary establishment is required to operate the allocated pandemic hospital, where healthcare workers can disinfect and change. To ensure this, the University of Szeged is building a furnished complex consisting of 20 containers immediately next to the laser center.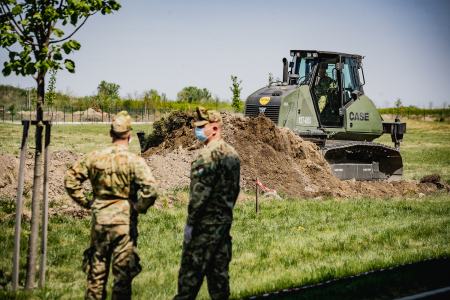 Preparatory works to start the building of the container complex – with the cooperation of the hospital commander of the university – will be fulfilled by the Hungarian Defense Forces, with the contribution of the Hungarian Defense Forces 5th "Bocskai István" Infantry Brigade.