2019. July 25.
Representatives of the University of Szeged and Southwest University of Political Science and Law signed a Memorandum of Understanding on 22 July 2019. As a result of the agreement, student and faculty exchange, joint research programs and degree programs are planned to be introduced.
International relations have always been considered as a priority at the University of Szeged. The SZTE have ties with international stakeholders, but in order to remain among the top 500 best universities in the world, its international network needs to be expanded.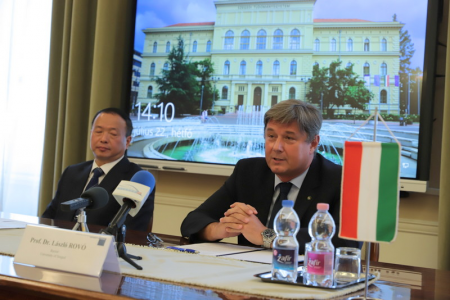 'In the last decades, we focused mainly on Western Europe and the United States in terms of the establishment of cooperations. Nonetheless, it should be pointed out that owing to today's economics, scientific and industrial processes, development centres of the world are rather concentrated in the Far Eastern region; China is one of the most outstanding example of this' said Prof. Dr. László Rovó, rector of the University of Szeged during the ceremonial signing event. 'It is also foreseen that new relationships need to be established in this region and the expansion of international network must be continued. It is my utmost pleasure to announce that the number of cooperations in law and political science has been increased with the signing of this Memorandum of Understanding. Our commitment towards China shall be illustrated by the fact that we are about to open a China Centre bringing together our Chinese relationships.'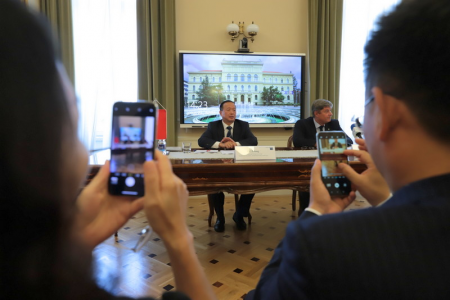 Fu Zitang, rector of the Southwest University of Political Science and Law said that it was a great pleasure to enter an agreement with the University of Szeged, as the Hungarian institution has a centuries-old tradition of research and talent nurturing, and it still plays an important role in the Hungarian higher education.
The initiators of this agreement were the Faculty of Law and Political Science and the Faculty of Economics of the SZTE. Both Faculties are committed towards internationalization, therefore both of them have a broad network of international partners, including prominent Chinese partners as well. Foremost among these is GATEWAY program hosting incoming Chinese students taught by teachers from the abovementioned Faculties.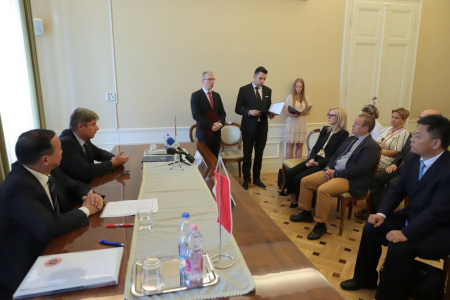 The content of the Memorandum of Understanding were detailed by Dr. Norbert Varga, Vice Dean for General Affairs of the Faculty of Law and Political Science. The primary objective of the cooperation is to strengthen Chinese-Hungarian relationships; in addition, the expansion of student and faculty exchange may be implemented within the framework of the agreement. Shaping joint research and degree programs are also among the objectives of the Memorandum of Understanding, and student exchange is also an important aspect.
SZTEinfo
Photos: Anna Bobkó