2019. November 14.
His Excellency Iain Lindsay, British Ambassador to Hungary delivered a lecture at the University of Szeged on the 11th November, 2019. The presentation gave perspective on British-Hungarian relations and predictions on what might happen after Brexit, how it would affect education as well as Hungarians studying and living in the United Kingdom.
'Thank you for the invitation, it is my pleasure to be here at the University of Szeged' Iain Lindsay commenced, who greeted the audience in Hungarian. The ambassador mainly focused on Brexit and its possible consequences.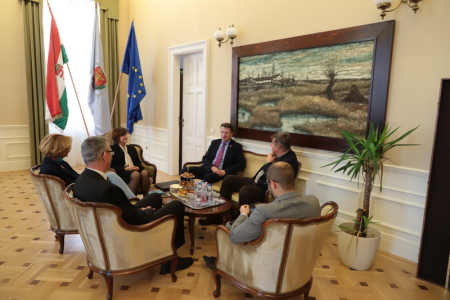 Click on picture to open gallery.
'I believe that we are facing two possible options: we either reach an agreement with Brussels or we have to face a no-deal Brexit' the British Ambassador to Hungary said. He emphasized that one of the main concerns is the establishment of a 'hard border' between the Republic of Ireland and Northern Ireland.


Parliament votes on 12th December will break deadlock in Brexit negotiations, the issue on how the UK should divorce the European Union will not be debated in the House of Commons until then.


The United Kingdom would become the biggest non-EU trading partner of Hungary if Brexit happened, therefore an agreement guaranteeing free trade subsequently would be desirable.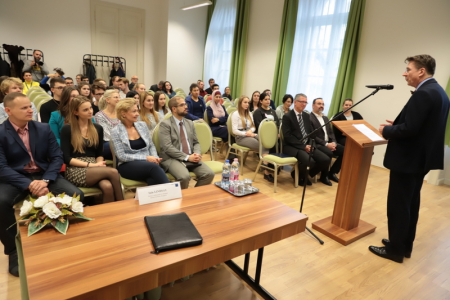 Brexit would affect international students studying in the United Kingdom, also Hungarians. According to the ambassador, about 200,000 Hungarians are currently living and 500,000 international students are studying in the United Kingdom – as a result, the maintenance of foreigners' rights is of major importance.


Strengthening the relation between the two countries has always been a priority for the United Kingdom, while deepening them is even more important ever since the imminent Brexit, according to His Excellency.

'This is illustrated by the fact that the number of British companies present in Hungary as well as in Szeged is continuously increasing, along with the number of possible investors in research and development' Her Majesty's Ambassador concluded.