2017. July 25.
On the 20th of July 2017 another class of Master in International Relations – Legal and Business Aspects (MIR-LBA) graduated at the Faculty of Law and Political Sciences.
23 experts on international relations were awarded by Prof. Dr. Krisztina Karsai, Vice Rector for Education, Dr. Péter Mezei, Associate Dean for International Affairs and Dr. Márton Sulyok, Programme Director. Fourteen Hungarian and international students – such as Turkish, Tunisian, Nigerian and Serbian - completed their master studies this year.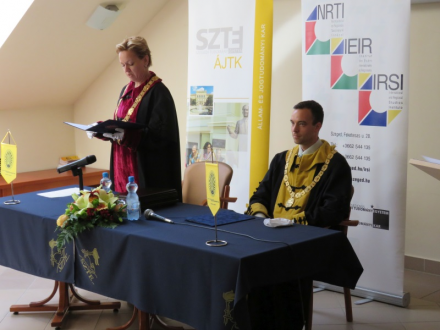 As part of the programme - coordinated by the International and Regional Studies Institute at the Faculty of Law and Political Sciences - students became familiar with the legal and business aspects of international relations, international economic relations. With this specialization, career opportunities are great in many segments in both domestic and international private sector, public service, and civil society.

Besides the 23 senior students, more than 30 Hungarian and international students are expected to begin their studies in September 2017 as a junior MIR student.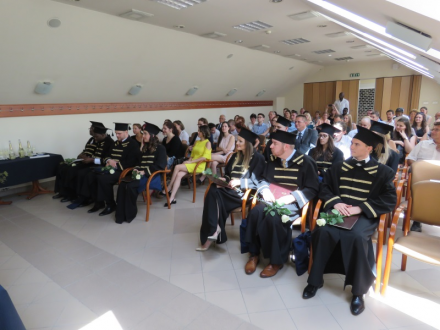 For more information, click on the course description of the University, or the website of MIR.