2017. September 13.
ContiTech Fluid Automotive Hungária Kft. in Makó and SZTE have signed a cooperation agreement that involves the development of practice oriented training and a new scholarship system.
The agreement was signed on 5th September 2017 by Rector Prof. Dr. Gábor Szabó, Judit Fendler, Chancellor of SZTE, Mihály Nagy, CEO and Éva Vancsik, the company's HR-manager. Rector Prof. Dr. Gábor Szabó underlined that the cooperation with ContiTech is in line with the University's long-term strategy, which involves the development of technical training, the increase of the number of students involved in those trainings, and the strengthening of the trainings' practical background. Industrial partners operating near Szeged are especially important to the University.
SZTE and the Makó-based company have been maintaining a close cooperation for years. The company announced a dual training with the Department of Mechanical Engineering of the Faculty of Engineering in 2015. The Department of Mechatronics Engineering will also be involved in this in the future. The aim of this special training is to enable students to gain practical experience beside theoretical knowledge.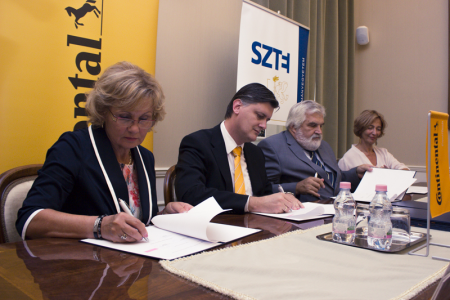 This fall will see the launch of the Continental scholarship in several faculties of SZTE, offering financial assistance to talented students, offering thus the possibility for them to be hired by the company immediately after their graduation. The university and the company will develop a closer cooperation in the field of research and development as well.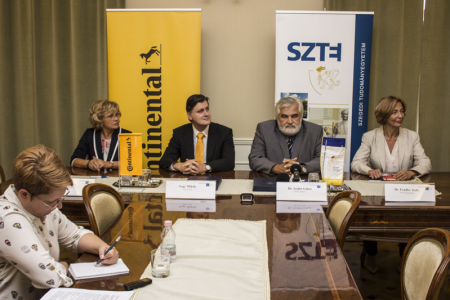 Gallery
They have also agreed to come up with measures for future cooperation that will improve the professional standard of the university's courses. These plans include the launch of an onsite engineering program in Makó, and the"Continental course" involving the company's experienced professionals.
SZTEinfo