2017. September 12.
The number of foreign students with Stipendium Hungaricum scholarship is growing at the University of Szeged: about 200 students from 38 countries is arriving to start their studies on English or Hungarian programmes at SZTE.
15% of the 23.000 students attending University of Szeged, are coming from abroad – surpassing the average portion of 10%. While 2800 foreign students arrived in the academic year of 2015/2016, 3200 newcomers joined the community in the following one.
'More and more students are coming to Szeged within the framework of Stipendium Hungaricum scholarship programme: this year, 3500 applications were submitted and 1278 applicants sat the entrance exam in Szeged or abroad. Out of the 405 successful applicants 200 students are admitted with the Stipendium Hungaricum Scholarship programme' – said Prof. Dr. Nagy Katalin, Vice-Rector for International Affairs. She highlighted that the portion of applications and newcomers serves as a proof of the University's endeavour to choose the most talented aspirants.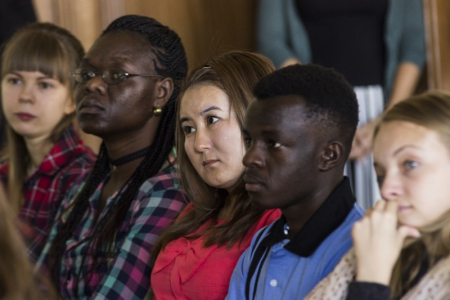 She also added that most students, in point of numbers 29, are arriving from Azerbaijan but Mongolia, Iran and Syria is within the top 5 sender countries with 18-18 students; Jordan is also represented with 14 students and there are newcomers from Kosovo, Indonesia, Russia and the Philippines. Most of the students, 62 altogether, will study at the Faculty of Economics; 14 scholarship holders will participate in the undivided programme of Medicine and 13-13 students will continue their studies at the major of international relations and biology. Among others, students are enrolled in study programs at the field of humanities, pharmacy, agricultural and music as well. Moreover, 8 students will undertake in a Hungarian programme. 50 full-time degree programmes are offered at 12 Faculties of the University of Szeged and scholarship holders generally apply for a full-degree programme at Bachelor's, Master's or Doctoral level.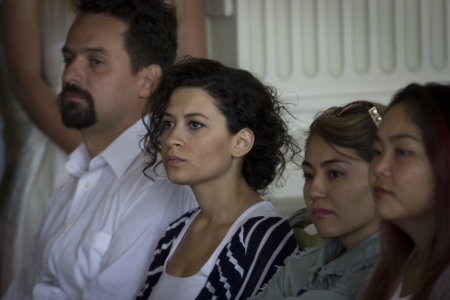 Gallery
'The close link between the University and Szeged and the city also motivates students when they choose to study here: alongside with the quality education, Szeged offers a great variety of entertainment and sport facilities. Our aim is to assist the integration of newcomers, as a result, it is essential that foreign scholars interact with Hungarian students too. On the other hand, the growing number of foreign students triggers quality changes: the University and Szeged is becoming more and more popular among international students and the standard of education and administration is improving parallel' - said the Vice-Rector.
The University of Szeged has been participating in the programme dedicated to the 'eastern and southern opening' initiated by the Hungarian government since 2013. The aim of this programme – apart from offering a scholarship for those who wish to continue their studies on a full-time programme – is to facilitate the Hungarian higher education to accommodate more and more international students, to foster quality improvement, to strengthen the relations of Hungarian scientific elite and to promote the competitive Hungarian education in all corners of the world.
SZTEinfo
Photo: Anna Bobkó