2016. July 13.
The delegation of the ILIRIA College of Kosovo, led by its President, Professor Mixhait Reci, and which included the General Secretary of the College, Arber Rect, and Jorida Xhafaj, the Dean of the Law School, visited the Szeged Law School on July 6, 2016.
The delegation was hosted by Professor Elemér Balogh, Dean of the Szeged Law School and Péter Mezei, Associate Dean for International Affairs.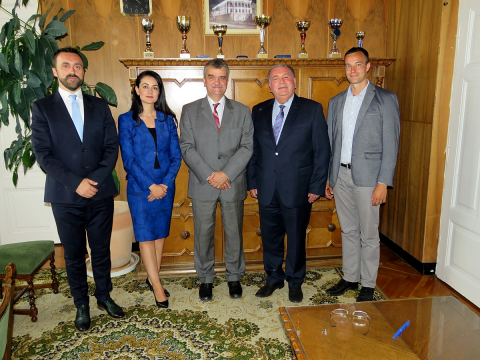 GALLERY
The parties mutually agreed on the importance of internationalization and signed an Agreement of Cooperation. The parties further discussed the possible details of the cooperation, including educational and research activities, as well as submitted an Agreement on Erasmus+ credit mobility.
Photos: Szabolcs Erdelyi