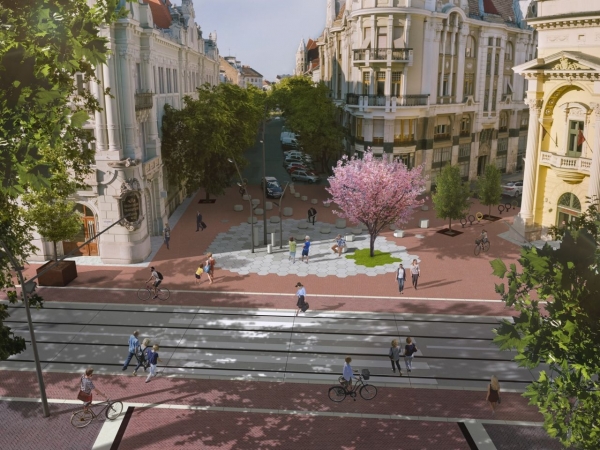 Private accommodation
You can easily rent a gorgeous apartment in downtown

The University of Szeged has several partners who offer downtown private apartments for rent to students of the university.
Among these, one of the most prominent apartments, is the historic downtown building on the corner of Széchenyi square and Takaréktár street.
Our strategic partner has been renovating the first and second floor of this beautiful building. The apartments will be available for our students for rent from the first semester of the 2022/2023 academic year.
The complex will mostly have studio apartments with sophisticated interior design and furnishings. It will also have bigger apartments (consisting of more than one room) as well as community spaces.
Below you can see the visual designs of this modern student accommodation center.
Gallery of the apartments' visual design