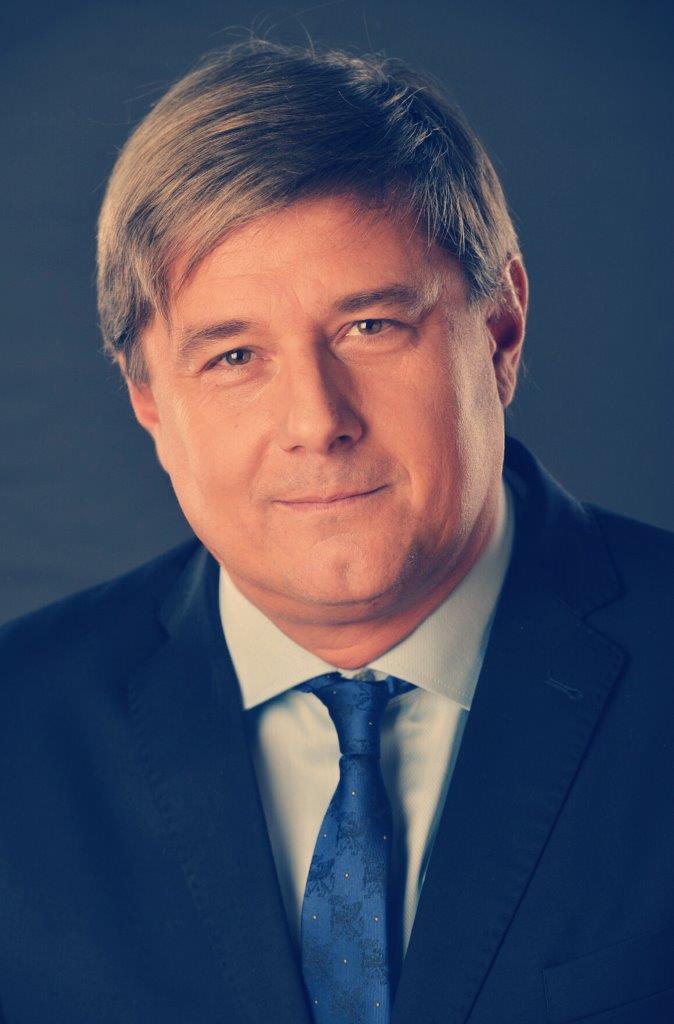 Name: Dr. László Rovó
Year of birth: 1965
University Degree: general practitioner (University of Szeged, Department of Medicine), Oto-Rhino-Laryngologist, audiologist, phoniatrician
Academic Degree: PhD (2004), habilitation (2009)
Work Place: University of Szeged, Department of Oto-Rhino- Laryngology, Head-Neck Surgery
Post: Lecturer (2012-), clinic director (2012-), rector (1st July, 2018-)
Scientific interests, main research areas: Oto-Rhino- Laryngology, head & neck surgical oncology, surgery of Laryngeal constriction, cochlearis implantatio, clinical picture of Oto-Rhino- Laryngology and Neurology. Successful operations during his practice: more than 12 thousand.
Publications: Number of all scientific and higher education publications: 213; new instruments described in scientific publications: 3; new surgical procedures: 15; independent referrals of his publications and creations: 234; combined impact factor: 51.229; patents: 2 Hungarian, 1 international.
Participation in research projects: participation in surgical procedures first introduced in Hungary: 3.
He was the first to perform the Baha Surgery on an adult patient in Hungary (2009). He implanted a hearing aid in the skull of a 74 year old woman in Szeged (2013). Performing the first Hungarian Cochlear Nucleus Profile surgery, he accomplished bilateral implantations on a 16 month old, prelingual deaf boy with the world's thinnest implants (3.9 mm) (2014). He is among Haszon Magazin's TOP100 physicians (2016).