2021. June 23.
The World Olympic Day promotes sporting events organized by the International Olympic Committee (IOC) and mass participation. In the history of the University of Szeged, thirteen students have won Olympic titles and there will be definitely someone to cheer for in Tokyo.
Founded on the 23rd of June in 1894 through the efforts of Baron Pierre de Coubertin, the IOC has since promoted competitive sport by reviving the ancient Olympic Games and traditionally holding them every four years. This year's will be the first, following five years after the previous one due to the COVID-19 pandemic.

13 Olympic Champions from SZTE
Mária Littomeritzky, the first Olympian in the history of the University of Szeged, was born in Szeged on the 12th of May 1927. She had her first successes in the local swimming club and was a member of the Olympic champion relay team in the 4x100 m event in Helsinki in 1952. While still competing, she graduated as a pharmacist from the University of Szeged and worked in the pharmacy of the MÁV hospital.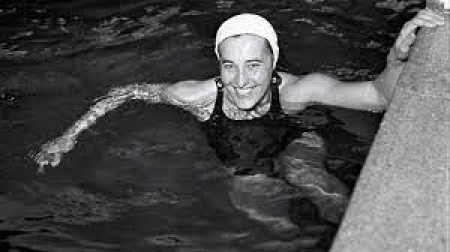 In 1956, in Melbourne, Dániel Magay won the gold medal as a member of the sword team. The Szeged-born chemical engineer was awarded a prize at the Piarist High School in Szeged in 1995. He was followed in 1964 by Katalin Juhász, who won first place in Tokyo with the women's fencing team.
Two of the men's water polo team that won the '76 Montreal Games, Gábor Csapó and György Gerendás, also studied at Szeged University.
The long break was interrupted in 1988 by a gymnast and a kayaker: Zsolt Borkai and Attila Ábrahám, in Seoul.
2000 and Sydney were the most successful Olympics for the university so far: four students won gold medals, all of them from the men's water polo team: Tamás Molnár, Rajmund Fodor, Barnabás Steinmetz and Gergely Kiss.
The last Olympic gold medals so far were won by kayakers for SZTE: Natasa Janics and Attila Vajda also won in Beijing, the former having already reached the top in Athens in 2004.
At the last Olympics, there was also an SZTE student who could stand on the podium. Five years ago in Rio, Anita Márton won the bronze medal in the weight throw.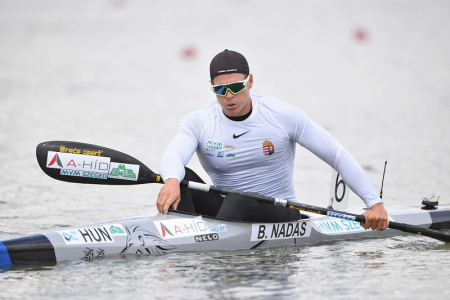 This year, there will be someone to cheer for: kayaker Bence Nádas will be able to carry the flag of SZTE in the Japanese capital, as he was selected for the Hungarian Olympic team. The student of the Faculty of Engineering will compete in the 500m kayak quadruple at the XXXII Summer Games in Budapest. The student who is currently studying Food Engineering has already won the World Cup in the individual 500m this year. The five-round games will take place between the 23rd of July and 8th of August 2021. Bence Nádas will compete in kayak canoeing from 3 to 8 August.