2019. April 15.
Nations studying at the University of Szeged presented their culture and cuisine at a high-quality event on Saturday evening. In addition to enjoying the musical and dance performances, the event attenders had the opportunity to get a taste of different countries cuisine and traditional meals. Over 2,000 people participated in International Cultural Event (ICE).
For the 8th time, ICE was organized by the International Student Union (ISUS, an organization of students studying at the Faculty of Medicine, Dentistry and Pharmacy). The event was completely full: more than 2 thousand people arrived to enjoy the performances and the food tasting. It soon became clear that not only were participants international but also the quality of the event. The red carpet entry and the sophisticated decoration as well as the strong security presence was unusual.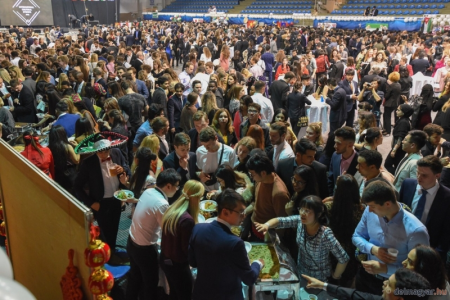 The spirit which took over the place was unique, the audience watched each other's performance with sincere enthusiasm and welcomed each countries performance with huge ovation every time.
"This evening is a good opportunity to get to know other cultures," said György Lázár, dean of the Faculty of Medicine of the University of Szeged in his welcome speech. Márta Széll, Vice Rector of Strategic Planning emphasized that she is proud every year to find out how many talented singers and dancers study at the University of Szeged.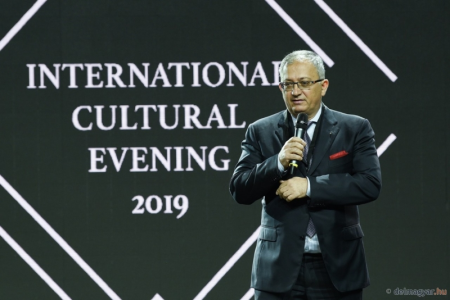 During the evening, 19 countries presented themselves. Singing, musical and dancing productions replaced each other on the stage, showing traditional folk costumes and languages. The biggest applause was undoubtedly caused by the Hungarian folk dancers and Iranian musicians. After the two-hour program, the audience had a try of the traditional cuisine of 22 countries out of the 134 countries, which builds up SZTE's international student body. Besides hot and cold dishes, desserts were on the tables.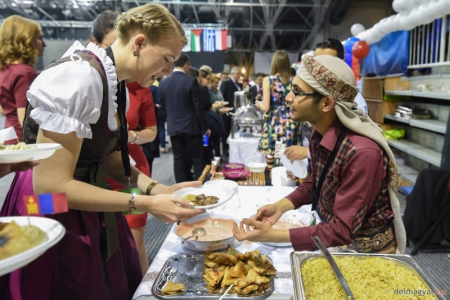 After the feast, the foreign students continued their night with dancing: at the party which lasted until dawn, Taka - studying at the University of Szeged, Faculty of Medicine - known from the X-Factor also performed.