International Relations of the University of Szeged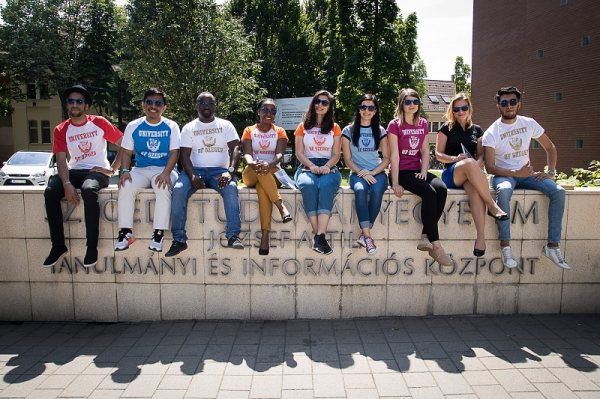 The presence of the University of Szeged on the international scene is just as important as academic life is international. The excellence of universities is judged by international standards and, even though we have already achieved high rankings at this level in recent years, it is our intention to widen further our relations and cooperation with university networks.
Our relations worldwide
In order to support international student, staff and academic mobility the University of Szeged maintains fruitful co-operation with more than 130 highly-ranked universities in 52 countries, and study programmes for international students at the University of Szeged dates back to the 1980s. Since than we have been welcoming students of an increasing number of nationalities.
SZTE Experience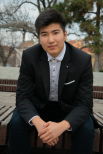 Tamerlan Mendybayev – Faculty of Agriculture
My name is Tamerlan Mendybayev. I am from capital of Kazakhstan, Nur-Sultan. Currently I am first year student at the Faculty of Agriculture. I chose the University of Szeged as my study destination for several reasons: firstly, it is a well-known applied science institution in Europe and the best in Hungary. Secondly, the program is designed with a significant focus on the developing practical skills of the students and there is a University pilot farm where students keen their skills and implement their knowledge in practice. Undoubtedly, University of Szeged is a place where students become professionals in their academic field.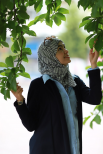 Imane Cherbi - Faculty of Humanities and Social Sciences
My name is Cherbi Imane and I am 23 years old from Algeria. I am spending my last semester at the University of Szeged Faculty of Humanities and Social Sciences. Being an MA student of Applied Linguistics, University of Szeged offered me a chance to gain sufficient knowledge about my field of study. I choose the University of Szeged simply because it is a highly ranked academic institution both nationally and internationally; also because of the variety of programs that they have for international students. I love everything in Szeged: every corner of every street, I will always keep them in my heart. I take photos of the city when walking around and I am planning to launch a blog to promote this beautiful corner of Hungary among international students. People of Szeged are caring, always smiling and we are living peacefully together. I have never felt isolated or neglected. As a coffee lover, i always enjoy having my favorite type of coffee in different coffees in Szeged. Lookin for calmness and nature vibes, I would certainly walk by the Tisza river whenever I want.

ERASMUS+
Among the international mobility programmes, the ERASMUS+ programme of the European Union is the most popular, within the frames of which the University cooperates with 510 partner universities in 30 countries on the basis of 1030 agreements. For further information, please consult the website.
Stipendium Hungaricum
Thanks to the Stipendium Hungaricum scholarship, students from all parts of the world attend many Departments of the University. For further information, please consult the website.
Campus Mundi
Supported by the CAMPUS Hungary Programme established by the government of Hungary, 1350 university members and more than 1000 of our students applied successfully for study trips between 2012-2015. Between 2016 and 2021 a programme called Campus Mundi will support short term exchange study programmes. For further information, please consult the website.
CEEPUS
The University of Szeged has been participating in the Central European Exchange Programme for University Studies (CEEPUS) since 1994, achieving common curriculum development, the exchange of students on scholarships, and organising summer schools with 65 partner universities in 9 networks. For further information, please consult the website.
Confucius Institute
Evidence of the strengthening of our widening relationships is exemplified by the fact that the Confucius Institute opened its doors in Szeged in 2012 with the cooperation of Shanghai International Studies University, supported by the Chinese Language Education Council. Those interested can learn Chinese at the Institute with the help of qualified Chinese teachers, who lay special emphasis on the presentation of Chinese culture. For further information, please consult the website.
Franchophone University Centre
A Francophone University Centre has recently been established at the University of Szeged and French courses have been accredited among the wide range of other courses. For further information, please consult the website.
American Corner Szeged
In corporation with the U.S. Embassy in Hungary, Agora Community Centre and the University of Szeged it serves as regional resource centers for information and programs highlighting American culture, history, current events, and government. For further information, please consult the website.
Interstate Agreements
In close cooperation with the Hungarian Rectors' Conference, the University of Szeged plays an active role in receiving foreign students arriving in the framework of interstate agreements, as a result of which ever-better relations have been achieved with embassies and consulates.