International Relations of the University of Szeged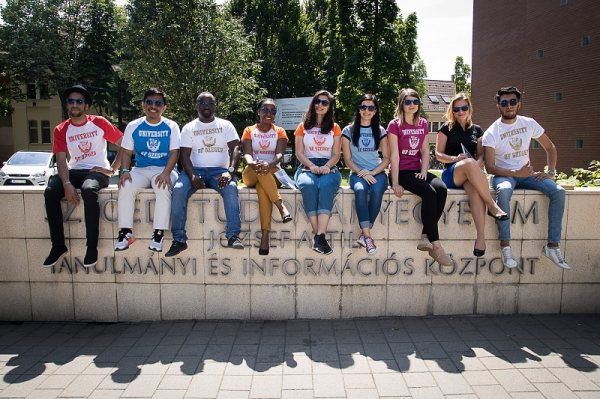 The presence of the University of Szeged on the international scene is just as important as academic life is international. The excellence of universities is judged by international standards and, even though we have already achieved high rankings at this level in recent years, it is our intention to widen further our relations and cooperation with university networks.
Our relations worldwide
In order to support international student, staff and academic mobility the University of Szeged maintains fruitful co-operation with more than 130 highly-ranked universities in 52 countries, and study programmes for international students at the University of Szeged dates back to the 1980s. Since than we have been welcoming students of an increasing number of nationalities.
SZTE Experience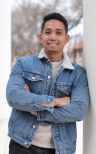 Ahmad Adha - Faculty of Humanities and Social Sciences
I am Ahmad Adha from Indonesia and currently a 3rd year student in Theoretical Linguistics PhD program. I chose the University of Szeged (SZTE) as my study destination because it is located in the center of the town and it is also the highest ranked university in Hungary. The university staff and the professors were very accommodating and understanding when I decided to change the program that suits my research topic. I am so glad that I can be a part of my current department, and of course SZTE, since it is also the Center of Pragmatic Research which aims to promote advanced linguistic pragmatic research with international collaborations. After graduating, I wish to continue to work in my academic field as a professor and a researcher. My advice for prospective SZTE students is to choose a university with a good academic reputation that fits their passion.

Ferdous Rahman – Faculty of Law and Political Sciences
My name is Ferdous Rahman and I am from Bangladesh. I am pursuing doctoral studies at the Department of Private International Law at the Faculty of Law and Political Science under the Stipendium Hungaricum Programme. Currently I am in the first year of my four-year PhD programme. I came to know about SZTE while exploring for the Stipendium Hungaricum programme. Among the other available options, this was my first choice. Apart from its excellent ranking, I got my supervisor with similar research interest. The increasing number of international students gave me a comfort of having a cosmopolitan environment. After starting my studies here in September 2019, I am convinced that I could not expect more. For prospective students, I would advise that SZTE can be their next home as I got mine. Everyone here including the professors, the administrators, and the students are very friendly and helpful. They make studies a joyous journey instead of pile of classes and books. After my graduation, I will return to my home country. The knowledge and the experience that I have been receiving here will be a great resource for my academic career. I intend to continue my research further and expect to contribute to policy formulation at national and international level."
ERASMUS+
Among the international mobility programmes, the ERASMUS+ programme of the European Union is the most popular, within the frames of which the University cooperates with 510 partner universities in 30 countries on the basis of 1030 agreements. For further information, please consult the website.
Stipendium Hungaricum
Thanks to the Stipendium Hungaricum scholarship, students from all parts of the world attend many Departments of the University. For further information, please consult the website.
Campus Mundi
Supported by the CAMPUS Hungary Programme established by the government of Hungary, 1350 university members and more than 1000 of our students applied successfully for study trips between 2012-2015. Between 2016 and 2021 a programme called Campus Mundi will support short term exchange study programmes. For further information, please consult the website.
CEEPUS
The University of Szeged has been participating in the Central European Exchange Programme for University Studies (CEEPUS) since 1994, achieving common curriculum development, the exchange of students on scholarships, and organising summer schools with 65 partner universities in 9 networks. For further information, please consult the website.
Confucius Institute
Evidence of the strengthening of our widening relationships is exemplified by the fact that the Confucius Institute opened its doors in Szeged in 2012 with the cooperation of Shanghai International Studies University, supported by the Chinese Language Education Council. Those interested can learn Chinese at the Institute with the help of qualified Chinese teachers, who lay special emphasis on the presentation of Chinese culture. For further information, please consult the website.
Franchophone University Centre
A Francophone University Centre has recently been established at the University of Szeged and French courses have been accredited among the wide range of other courses. For further information, please consult the website.
American Corner Szeged
In corporation with the U.S. Embassy in Hungary, Agora Community Centre and the University of Szeged it serves as regional resource centers for information and programs highlighting American culture, history, current events, and government. For further information, please consult the website.
Interstate Agreements
In close cooperation with the Hungarian Rectors' Conference, the University of Szeged plays an active role in receiving foreign students arriving in the framework of interstate agreements, as a result of which ever-better relations have been achieved with embassies and consulates.