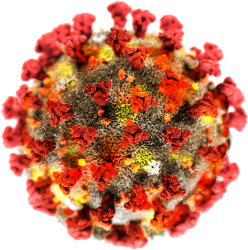 COVID-19
Information on the pandemic regulation regarding travel restrictions, quarantine, vaccination and PCR tests

Hungary has gone through the third wave of COVID-19, and to date nearly 60% of the total population has been vaccinated with one of the vaccines available in Hungary, putting our country among the worlds' leading field. Thanks to the high vaccination coverage, the vast majority of restrictions were lifted by the government at the end of June. According to this, the University of Szeged is planning on face to face education for the fall semester of the 2021-22 academic year.
If the virus were to start spreading again in the autumn months, a prepared and protected society would be waiting for it. To ensure that the level of protection is as high as possible, in May the government made it possible for non-Hungarian citizens legally residing in Hungary to be vaccinated, and shortly afterwards to apply for an immunity certificate. At the same time, in order to prevent the spread of the virus in Hungary by those infected with new variants, restrictions on entry into the country remained in place for the duration of the state of health emergency.
In this section, we review the conditions under which foreign nationals are expected to be able to travel into Hungary for the start of the academic year, their options for receiving the vaccine and whether the Hungarian state recognizes them if they have already been vaccinated.
Travel restrictions, PCR test and quarantine related infromation